Hi, we're Nikki and Chadley, creators of Know Stone Unturned. Here you'll find a collection of articles, videos, photos and more developed as a way to share our experience, and to promote helpful resources on subjects like Travel, Health & Wellness, Conservation, Sustainability, Art, Science, and Education.
Below are brief descriptions of what these topics mean to us.
* * *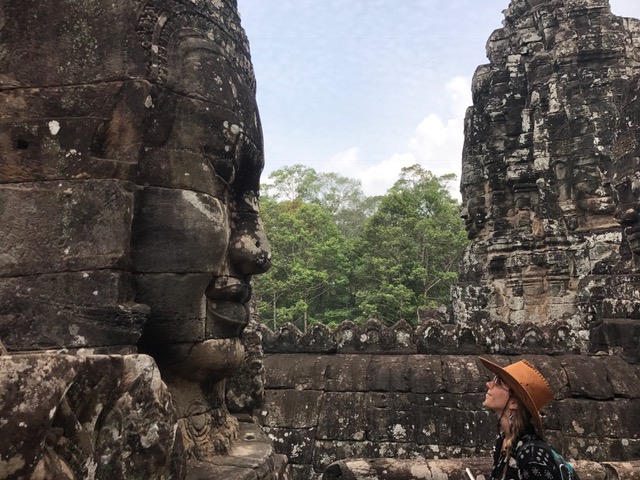 In travel we seek the process of discovery. Exploring new places can teach us things that are otherwise harder to find. It offers the chance for cultural exchange and new perspectives. Travel can take us out of our comfort zones, and implores us to adapt. At Know Stone Unturned, we share travel resources for conscious minded travelers.
As individuals, we are of best use to the world around us when we are of sound body and mind. Optimizing health and keeping spirits high are chief ingredients in the recipe for effectiveness. Know Stone Unturned promotes various techniques, disciplines, foods, products, and information to help aid the quest for physical, emotional and spiritual development.
It is critical that we work for the health of our environment and all the elements of nature's kingdom: animals and plants, minerals and insects, rivers and oceans, and the entire ecosystem of which we are all interdependent. At Know Stone Unturned, we are passionately devoted to this cause.
There are many ways large and small that we can all make a difference in reducing waste and increasing efficiency. When we focus on how truly interconnected our world is, we can make great strides toward positive global change. Know Stone Unturned works to share ideas and actions to inspire this desire.
Great art often serves as a reflection of both society and of the self, helping us to see things from different angles. It can provoke new ideas, and new ways of thinking. It can ask difficult questions, strike us with feeling, and communicate insight in a uniquely individual and sometimes profound manner. At Know Stone Unturned, we believe art is an essential tool for personal and societal development.
Through science and technology man has performed miracles. What was impossible yesterday is possible today. The scientific way of thinking – to question, explore, study, examine, measure, and reject unfounded belief – is our most tangible way of navigating the incredible world around and within us in the search for truth and understanding.
The information that we put into our minds is like the food we put into our bodies. It can be nutrient rich, or sugary sweet and hollow. It can energize us with vitality, or it can give us disease. Today, we have access to more information than ever before, but we must be healthy skeptics when digesting information and choose evermore wisely the curriculums and methods by which we learn and teach. For without responsibility, knowledge is a burden.